Main features:
FT-DVR-NK6M (2CH) / FT-DVR-KE6 (4CH) are consist of Host and Stand, mainframe
and bracket combine to be completely functional model.
They also can work separately after split off, (stand for standalone working which is strengthen version)
They are very convenient for installation,only need 3M glue to attach device onto vehicle's front windshield,
also only need 1/10 of traditional mdvr installation time.
They are with stable cooling design, device can operated continuely under 70°C.
The industrial solution, system design and reliable EMCD make sure device itself and external accessories working stable.
And they have good design for tamper-evident, for dust-proof to make sure sd card, SIM card,
antenna and connector not be damaged.
All modules adopt embedded Pluggable structure which convenient for install, also meet the need of vibration
Support IE mode for realize PAD realtime preview
FT-DVR-NK6M with internal 2CH AHD/1CH AHD+1CH digital HD camera (front view camera and cabin inside camera), each channel can up to 2MP.
It can expanded to 2CH 1080p AHD camera input(720p optional).
Mainframe has LED light for vehicle cabin image monitoring under low illumination
The 2 internal camera can be adjusted for suitable angle for monitoring, the front one can adjusted to vertical
side, cabin one can be adjusted from vertical to all direction. The external camera can be installed with different lense with different angle for different vehicles, which is fit for specified monitor site (and camera can be fix after install, no any worry for sb can change its angle).
Integrated with high sensitivity MIC for recording audio;
With build-in loud-speaker for broadcast and forewarning;
With 6pcs status indicator for realtime checking working status of device;
Integrated with 1 alarming button,1 on-off button and 1 wifi status button;
With build-in bluetooth module, support wireless alarming and snapshot, support intercom by
bluetooth earphone and telephone function.
With build-in wifi module for auto download and mobilephone connect, and with AP;
hotspot function which can share internet for 5 devices;
With build-in GPS/BD module and antenna to realize speed, location, and route management.
Support route deviation and in &out of zone for alarm , max can be 16pcs route and region;
Integrate with 3/4g module for remotely monitor and management;
With build-in g-sensor to realize automatically upload when alarm for abnormal vibration, rollover, impact, and brake.
1ch video output, it can connect vehicle monitor to realize preview and visible for reverse.
Support wide voltage 6-36V input,support overvoltage protection, max output current 4A,
support 12V output, super low power consumption.
With build-in capacitor, make sure device operating well within 6-8s under abnormal power off,
the key data will be saved, protect disk and integrity;
Reliable file system for make sure video data and storage tools to keep stable;
Support dual sd card for storage max up to 256gb, support hot swapping;
With 1ch mini USB port for data backup and devices upgrade;
1CH alarm input and 1CH RS232& RS485;
Support TTS voice function to realize chinese/English broadcasting;
Support manual snapshot with emergency button;
With delay power off function and delay time setting;
Support dormant with super low power consumption, gps data can keep upload for update location;
There are specified protecting cover for all connector and bracket, after finish testing and install,
it can make sure wires and antenna not to be damaged.;
Support external UPS for power supply,achieve full time monitoring and data upload when dormant state;
Professional vehicle cms software for remotely monitor & management from pc & mobilephone;
Support low tempreture for power on and working, working tempreture: -40℃——70℃
Pictures of 2CH Mini Modular MDVR (Model No.: FT-DVR-NK6M)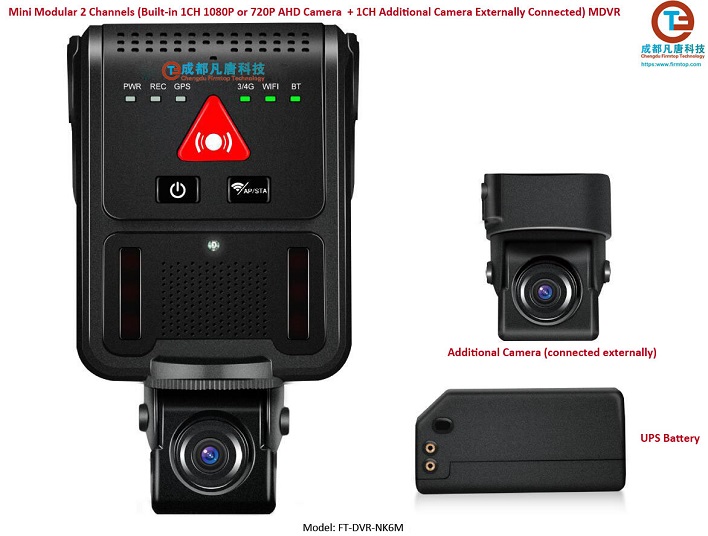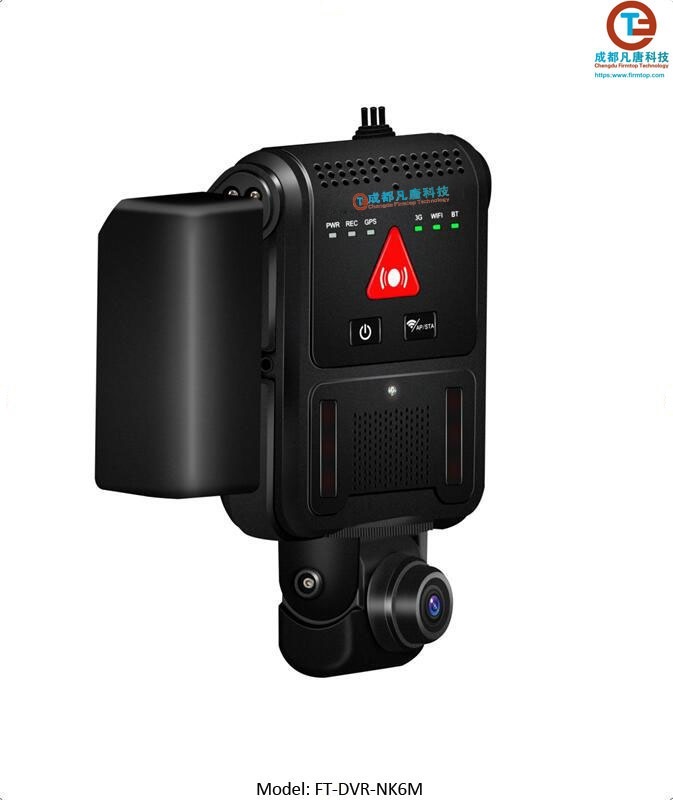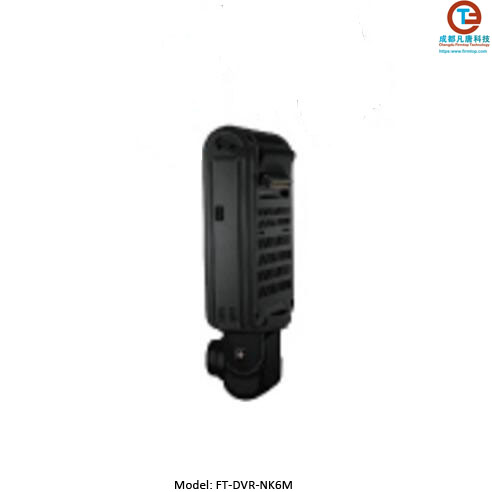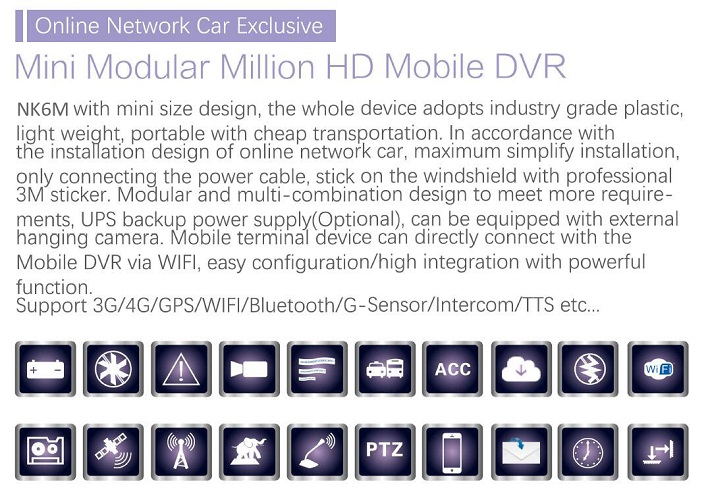 Technical Specifications:


Item

Parameter

OS

Linux

System voice

Chinese, English, others(can be customized)

Video compression format

H.264

OSD

support image averaging for words, date, vehicle ID etc

GUI

OSD interface

support external monitor for make setting by remotely controller

Video and recording

Video input

4Ch, with 2build-in ,2CH external,1080P/720P HD/AHD/Mix input

Video output

1CH CVBS output

Preview function

1CH 2CH 4CH

Resolution

Support 1080P、720P、D1、HD1、CIF optional, Max 4CH 1080P

Quality

0-7level optional, highest is 0,

Record speed Kbps

PAL:100 FP/s,CCIR625line, 50HZ

NTSC:120 FP/s,CCIR525line, 60HZ

CIF:256Kbps - 1.5Mbps,8 level image quality optional

HD1:600Kbps - 2.5Mbps,8 level image quality optional

D1:800Kbps - 3Mbps,8 level image quality optional

720P:800Kbps - 4Mbps,8 level image quality optional

1080P:800Kbps - 6Mbps,8 level image quality optional

Recording mode

Auto record as defaulty, support ACC record, timing record and alarm record

Audio

Audio input

4CH,with build-in 2CH,external 2CH;

Audio output

1 CH,

Compression mode

G.726,

Alarming input

1CH alarming input

Alarming output

1CH alarming output

Communication interface

1 CH RS232和1CH RS485

Wireless transmission

Support build-in 3G / 4G wireless transmission,WCDMA,CDMA2000,TDD-LTE,FDD-LTE....

Support expansion internal / external wifi connect, compatible with GPRS, EDGE

GPS/Gsensor

Support build-in GPS/BD mudule、G-sensor,can make playback analysis for vehicle route

Recording storage

Storage

Max 2*256G SD card

Upgrade

support sd card located upgrade and OTA remotely auto upgrade

File mode

H.264

File

FAT32 exclusive file system

Playback

Video search

search video by record time record type etc

Playback

max support 4CH replay/stop/fast forward/fast reverse at same time,

support 2x 4x 8x 16x fast forward or fast backward play

Safety management

user/admin 2 levers different passwords ,support screen lock

TTS voice

Support TTS voice broadcasting

Voltage and power

Power management

adaptive wide power input, with overload, under voltage, short circuit, reverse connection and other protection functions, support the timer switch machine, delay shutdown function

Voltage input

DC:+8V - +36V

Voltage output

12V @1.2A 4CH,with IR

12V @0.9A 2CH,with IR

Power-off protection

UPS technology for auto save data when power off abnormal, protect files not to be damage

Power consumption

Normal working status<14W, standby mode<0.5W

Working evironment

Temperature

-20℃ - +70℃

Humidity

20% - 80%

Others

Size

15(W) x125(H) x 13mm(D)

Weight

0.5KG
Pictures of 4CH Mini Modular MDVR (Model No.: FT-DVR-KE6)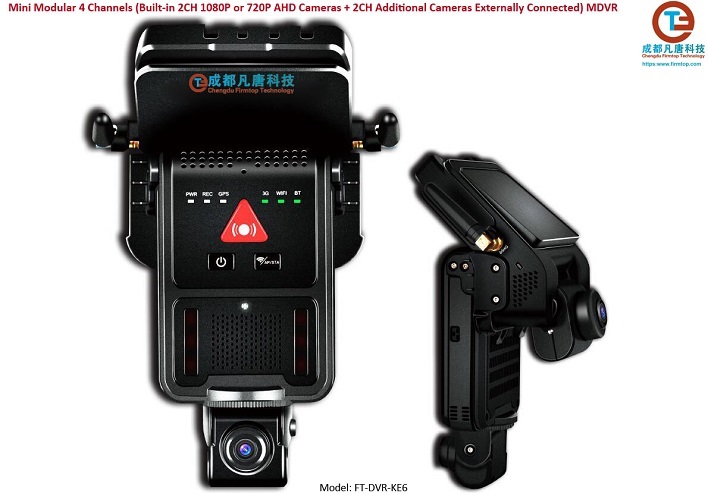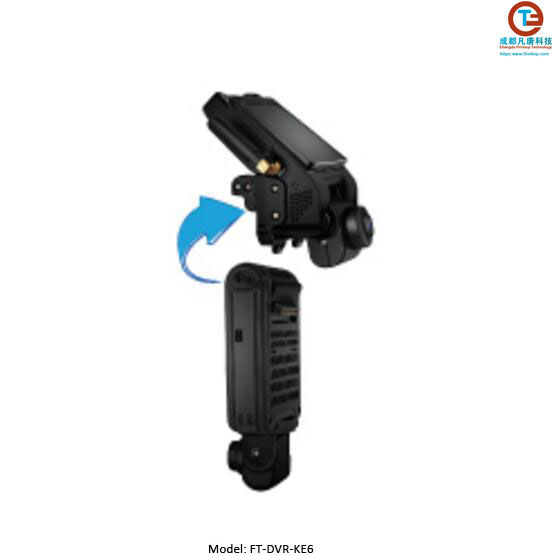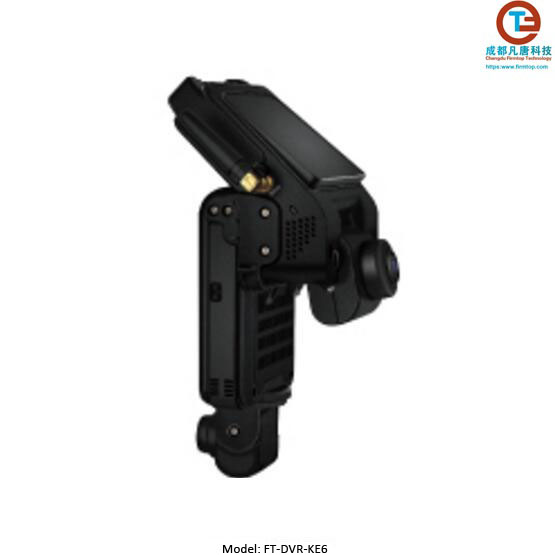 Brief introduction of 4CH Mini Modular MDVR (FT-DVR-KE6):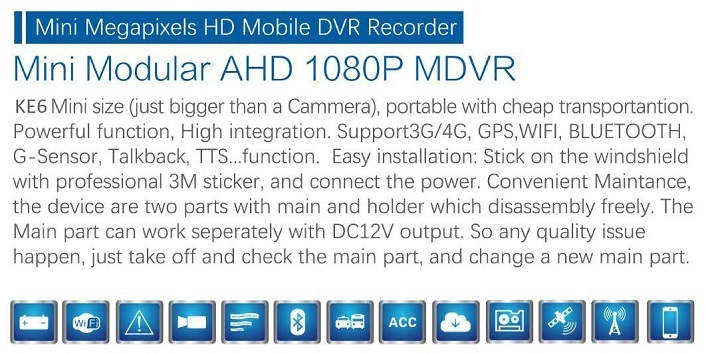 Structural diagram (FT-DVR-KE6):