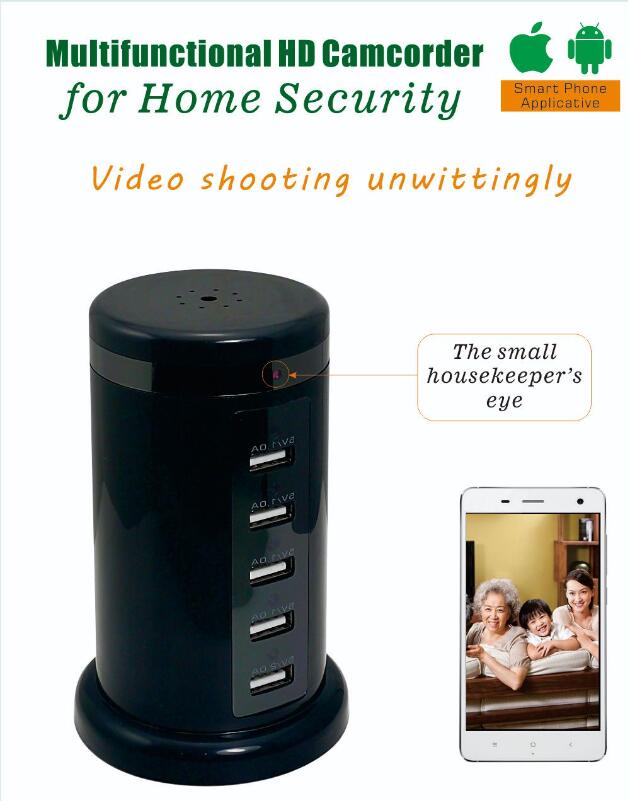 Multifunctional HD Camcorder For Home Security


1.Product introduction:
1. 200 mega Pixel 1/44 CMOS high definition image sensor
3. Maximum Storage Micro SD Card: 128GB
4. With Wi-Fi hotspot, support to connect to smart phone directly, easy to use
5. Support to connect to local Wi-Fi router, realize real time video surveillance
6. With IR led, night vision distance 5 meter
7. Alarm image push to mobile phone
8. With 5 USB charging ports, output voltage: 5V/2000mA
9. Support local device storage, mobile phone storage and cloud storage

10. Open the MIC switch, to transmit the audio
11. Power adaptor working voltage: AC100~240V/50~60Hz
12. Working temperature: 0~40°C, 20%~90%RH
2. Software installation: Use the phone to scan the following QR code
to download app (Android or Apple optional).



To download correspoding APP according to your actual need.