Main Features:
1. 4CH/8CH 1080P NVR/AHD realtime video recording,audio synchronous recording.
2. Support 2*2.5 inch HDD/SSD,max 4TB storage,SD card & HDD dual storage is optional.
3. Dual SIM card design,providing flexible wireless transmission solution.
4. Support 2CH power amplifier output,realize vehicle inside and outside of station reporting function.
5. H.264 video format,Linux system, dual stream.
6. Support remote download and playback function according to the file or accurate to seconds,saving
much time and data.
7. TES correction encrypted file management system, no video loss and record data 2s
before sudden power off..
8. Support pre-alarm record, motion detection and alarm linkage.
9. 1x VGA output,support max 1080P.
10. Support 2.4GHz and 5.0GHz WIFI,WIFI hotspot,GPS/GLONASS,G-sensor optional.
11. Abundant external ports,RS-232*4, RS485*2, high speed USB2.0 port*1,
CANBUS 2.0B*1, eSATA*1,CAN2.0*2.
12. 12CH alarm input,3CH alarm output (2CH relay output,1CH 12V output) 1CH pulse speed detection,
2CH analog input.
13. Support extendable devices like LED screen, ID reader(support data of swiping card breakpoint
resuming), bus station reporter, people counting camera etc.
14. Automobile black box function,record speed, GPS position, acceleration of gravity, brake,back the car,
swerve,alarm etc.
15. DC8-48V wide range voltage supply, industry standard embedded design,
military level cushion technique.
16. Reliable aviation connector input and output port,easy to install,pluck and plug,
stronger anti-seismic property.
Product Pictures: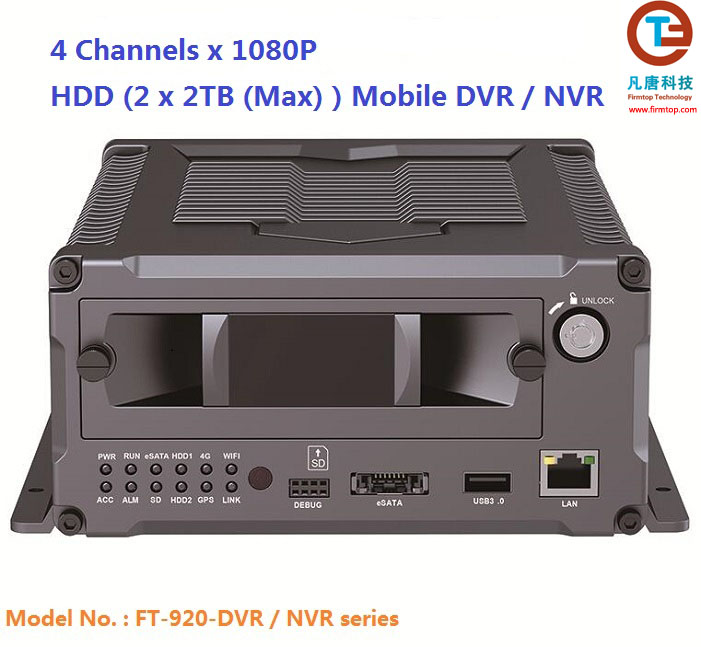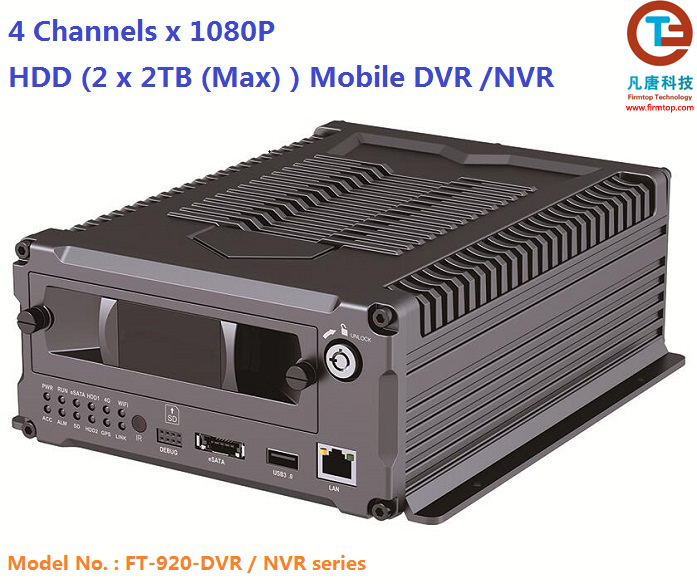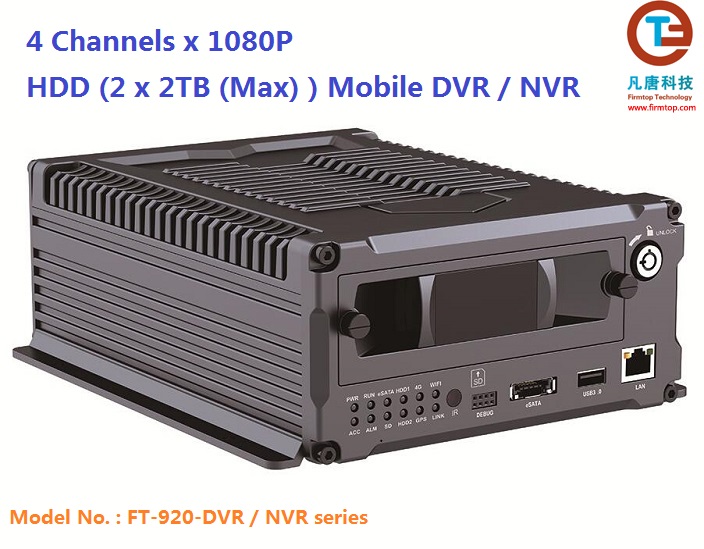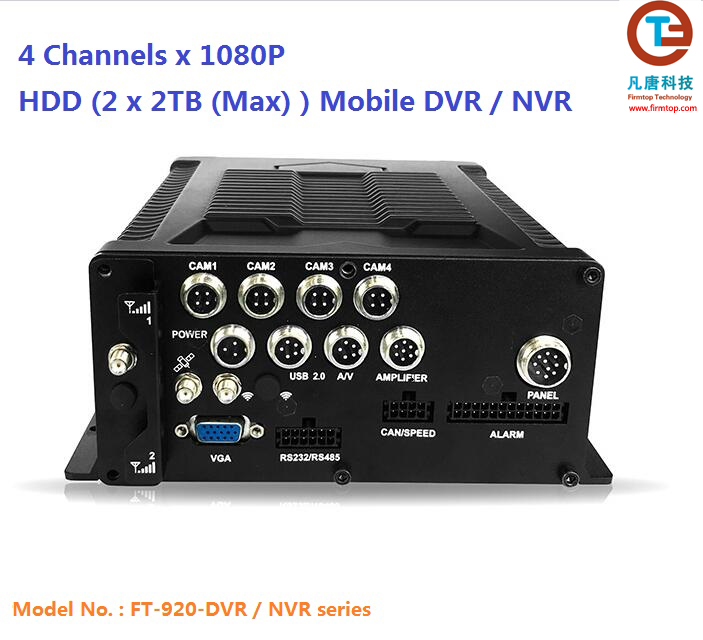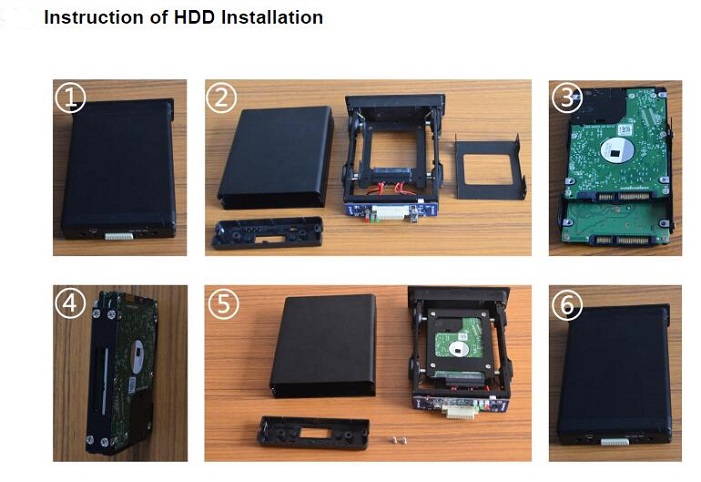 Chart of Vertical View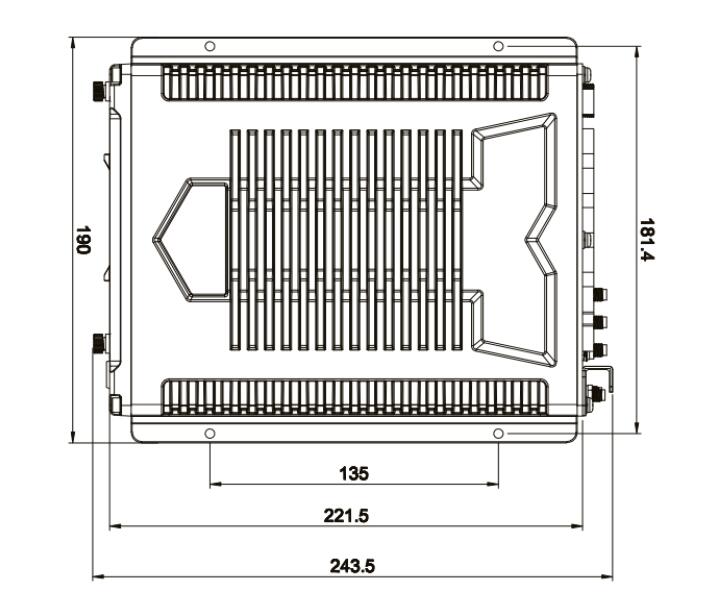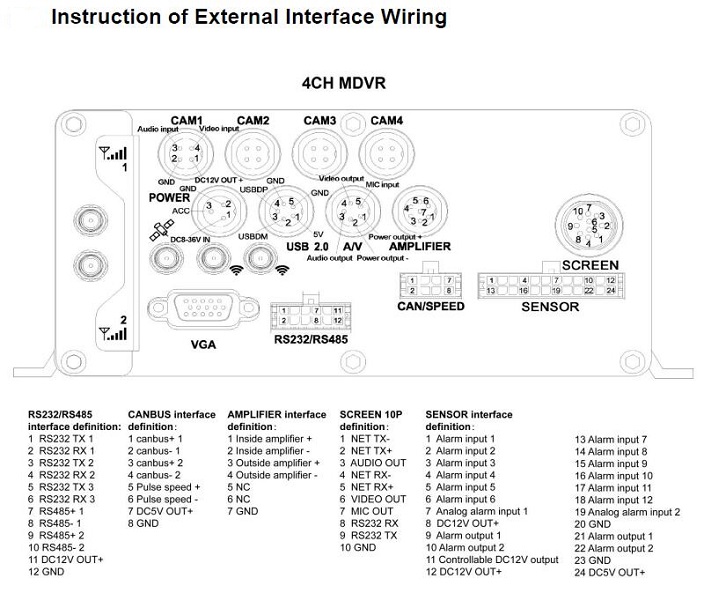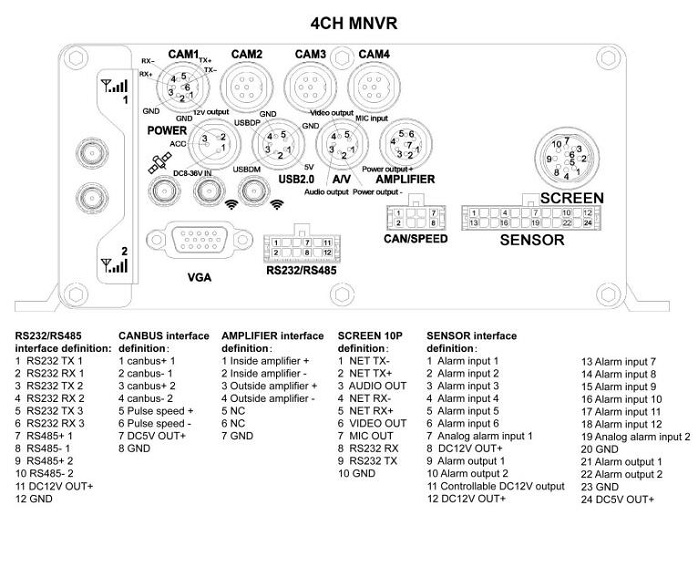 Technical Specifications: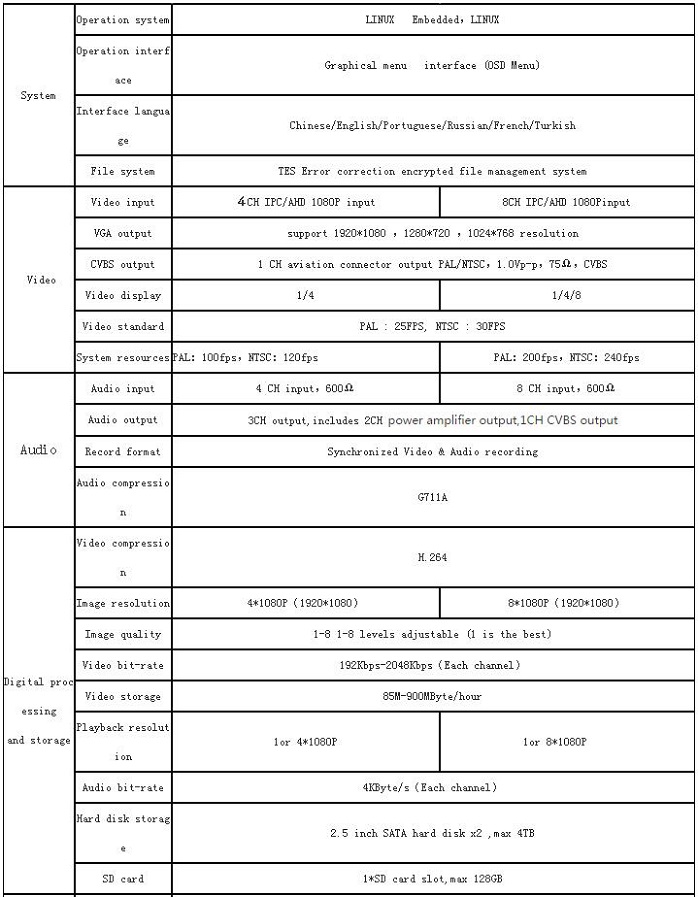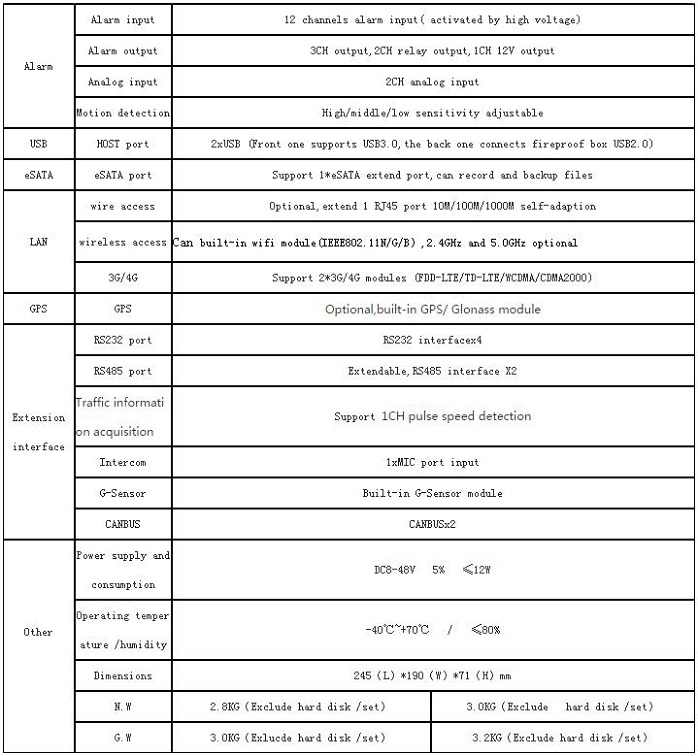 Optional Functions (specific definition that each funtion code (letter) stands for):

Basic Type (Pin Aviation Connector)

+A: GPS Function +B: 4G / 3G Function
+C: Basic Function ( only with video Recording / Saving funtion) +D: RS232 / 485
+E: Lan Port (RJ45) +F: SD Card Slot
+G: G-Sensor Function + H: Voice Talkback port
+J: Fireproof Box +K: Canbus port
+L: Wifi hot-spot function + P: POE
+W: Wifi Function



Optional Accessories: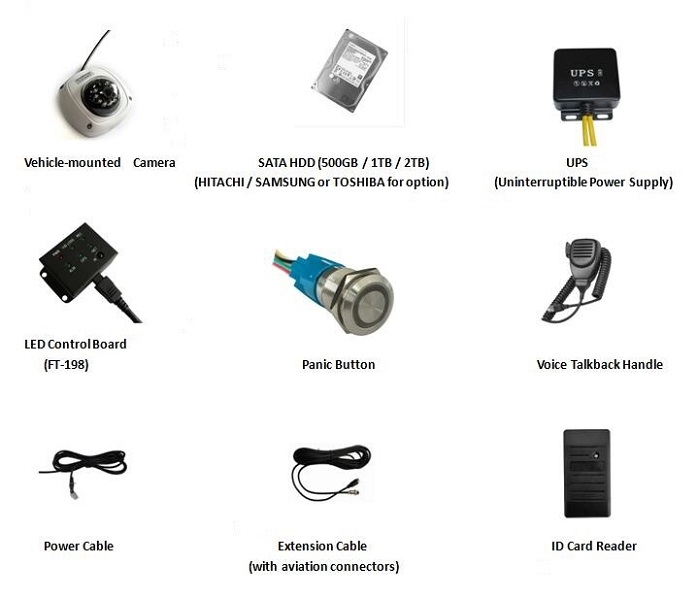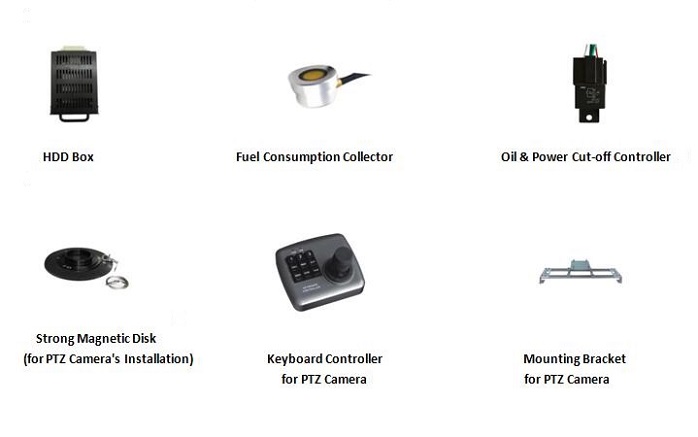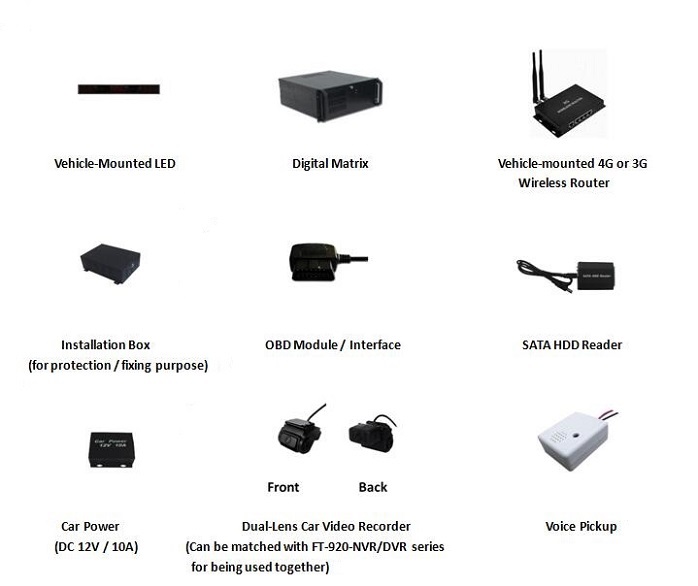 Different Solutions for Various Kinds of Vehicles:


Public Bus Intelligent Dispatching System Solution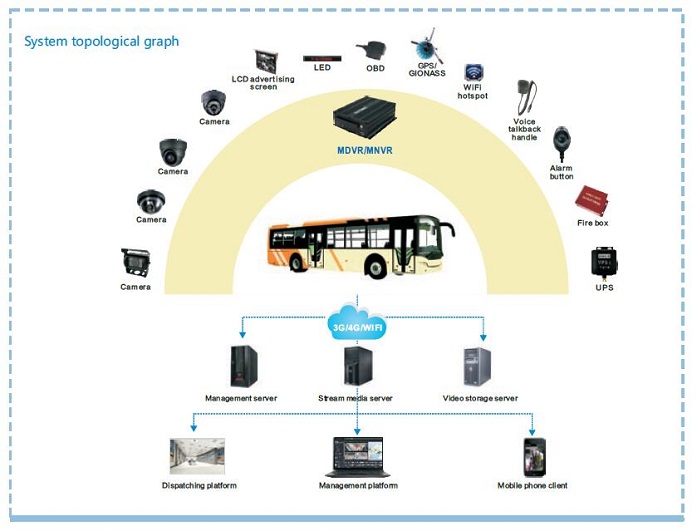 Public Bus Wireless Video Monitoring System Solution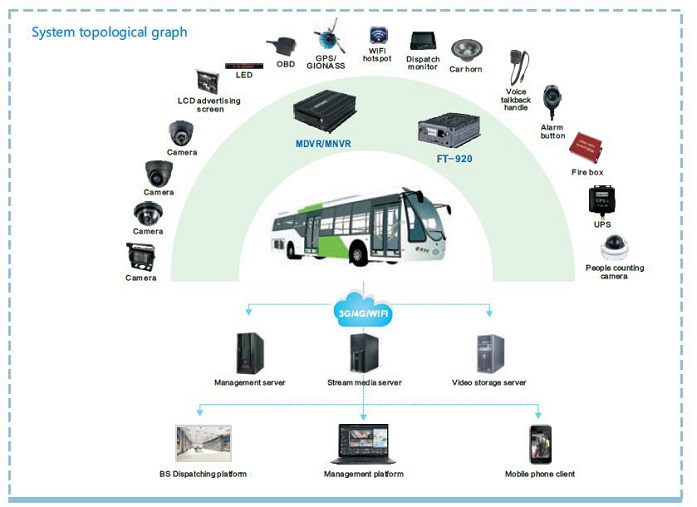 Passenger Vehicles and Transport Vehicles Monitoring System Solution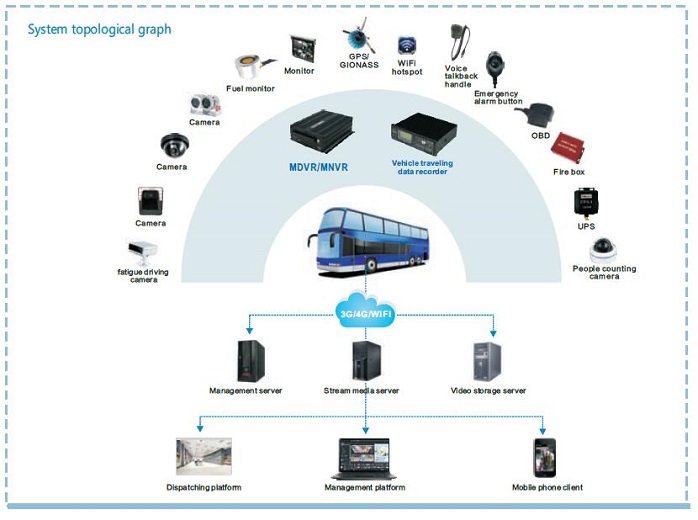 Police Law Enforcement Vehicles Forensics System Solution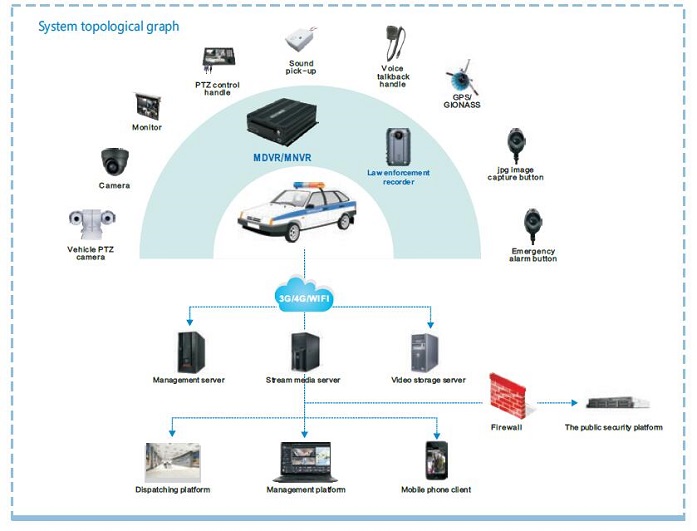 School Bus Security System Solution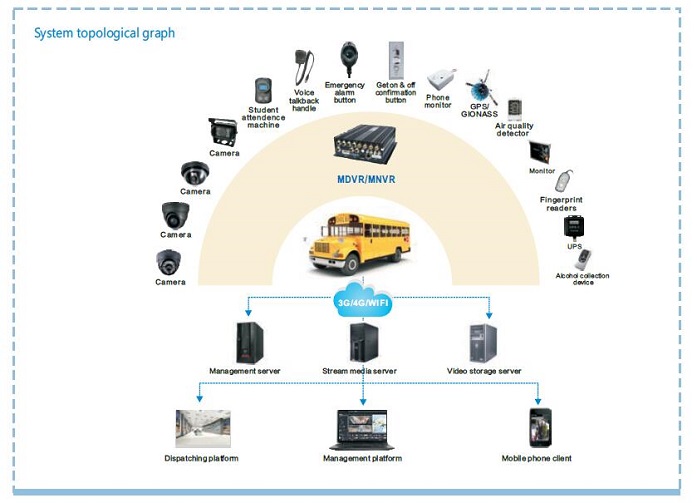 Taxi Monitoring System Solution (Working with Taxi on-calling system)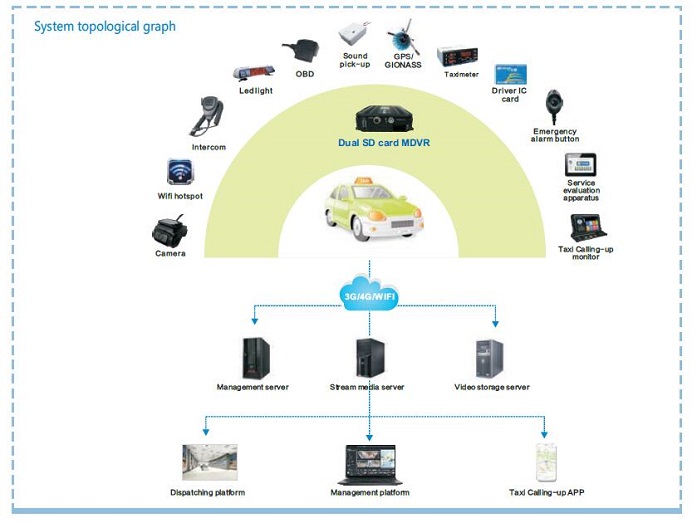 Logistics Transport or Supermaket Delivery Vehicles Monitoring System Solution